Aesthetic Marketing
PromoteMed Healthcare Marketing Services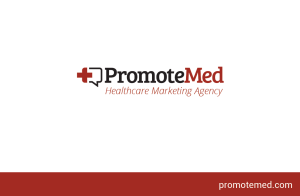 We've joined forces with PromoteMed to deliver discounted aesthetic marketing services to customers who purchase equipment from us. PromoteMed takes the guesswork out of marketing your aesthetic practice. From information on launching a new practice, to help with making the most out of your marketing investment for an existing business, let PromoteMed do all the heavy lifting for you.
Expert Aesthetic Marketing Services, helping hundreds of businesses just like yours over the last 8 years.
The Basics of Aesthetics Marketing
While there are plenty of resources out there to help you with the in- and-outs of opening an aesthetic healthcare business, most of them are focused on the business side of things, including the licensing, location and business plan. Marketing is one area that can make or break an aesthetic practice. It doesn't matter how nice your office is or how experienced your staff members are if you don't do enough to promote and effectively target your services to the right customers. Below are some of the keys to marketing an aesthetics practice that you should consider before opening your doors.
1) What should I call my business?
It might seem like an obvious first step, but what you name your business really sets the tone for what types of services you offer. Your name is what generates a first impression with potential customers, so make sure you choose something that is relevant to what you do and that it isn't overly complicated or confusing to those who see it. Need help? Try getting your friends together for a casual focus group exercise where you can try out different names and gauge their reactions. This is an easy and inexpensive way to gain some valuable input into the naming process.
2) Logo design and Decor
The decor of your office and your logo design should be cohesive and professional from the start. When choosing a logo, keep in mind what types of colors would look best in your surroundings while also considering the name of your business. Tying in a small image that makes sense with your chosen name is a great way to tie together an overall theme that customers will remember. When choosing colors and furnishings for your office, take into consideration what you've chosen for the logo, as this can be great way to bring everything together into a look that is cohesive, calming and memorable. Need some help getting a professional logo? Try a site like 99designs, which offers affordable package deals for a variety of marketing designs and materials. 
3) About your website and blog
When building a website for your business, keep in mind that a good website can be an excellent marketing tool for your business, while a poorly designed site can really create a bad first impression. If you can afford it, consider hiring a professional designer who can really add that professional touch to your site, with premium graphics and an eye-catching layout. If you plan on doing it yourself, you can choose a service that has pre-made layouts that you can customize with your own logo design and colors. WordPress is one great option for those who want to manage their website themselves, as it offers an variety of templates designed to suit all types of businesses and an easy to use format.
Blogging is another great way to market your business, just make sure that you keep the content relevant, fresh and inviting to your readers. Try looking for topics that answer questions that your potential clients may have, so that when they go searching for answers they can easily find your content. Keep blog posts short (around 350 words is ideal), and make sure they are informative and interesting and not just packed with keywords and filler. Lists are a great tool in blogs, as they allow the reader to quickly scan content to find exactly what they are looking. Don't forget images too, as a good image can go a long way in really getting your message across.
4) Using social media for your aesthetic business
Facebook and Instagram are two great social media tools that every aesthetic practice should take advantage of. Even if you can't afford to build a website or don't have time to put one together yourself, these sites can help you get the word out. Simply create a Facebook company page and add your logo, practice location, services offered and other important details. Adding relevant images, such as powerful before and after shots is a great way to draw interest in your service offerings. Inviting others to "like" your Facebook page or Instagram photos with the promise of discounts or free products is another great to drum up interest in your business.
5) Coupons and promotions
Who can resist a great deal or freebie from a new business? Coupons and promotions are still a classic way to get people in the door of your aesthetic business. Offering discounts for new customers, free skincare products with each service and other offerings can help pull in new clientele. Services like easypromos make it easy to create attractive promotions and coupons that customers can print out and redeem. Google AdWords can help you find the best words to target for personalized ads that show up on google search pages. Try searching for variations of words related to your particular service offerings for the current most popular keywords to target.
6) Brochures
Whether printed or online, brochures can pack a ton of helpful information about your aesthetic practice and your service offerings into a short, highly readable format. In today's marketing world, just about anyone can put together an effective brochure with the help of do-it-yourself online tools and graphics programs. Vistaprint is an affordable and easy to use website that makes it easy to get the perfect brochure for your practice. Just be sure to include your name and logo and some effective imagery to really get your point across. Brochures can be posted online, distributed throughout the community, given out at trade shows and of course, displayed prominently in your practice.
7) Marketing a new aesthetic practice vs. an existing practice
When opening a new aesthetic practice, you need more than just a business plan – you need the right blend of marketing strategy and technology to make it work. Having top of the line equipment is important, but you also need to stand out in order to get the attention of potential clients. Take advantage of everything out there, from content marketing with your website, blog and social media, to high quality patient marketing materials to get the most out of your efforts.
If you've already opened your doors, keep your business profitable by sticking to an effective marketing plan that offers continuous exposure to the right audience. Maintain your website and social media profiles, offer interesting content via your blog and marketing materials and stay up to date on all the latest in aesthetic trends.
8) Grand opening
Your grand opening should a celebration, so do it up right! Invite potential customers into your practice and offer giveaways, special discounts for those who scheduled  service and other fun offerings. Be sure to promote your opening on your social media profiles and website for maximum exposure.
Let PromoteMed Be Your Marketing Expert
Opening a new aesthetic practice is one thing, but promoting it to be successful in the long term is the key to staying profitable. Let PromoteMed market your aesthetic business, so that you can focus on providing the highest level aesthetic services to your clients. PromoteMed offers valuable discounts on PromoteMed services with every equipment purchase. Interested in signing up? Pricing starts at $750 per month. Contact PromoteMed at 877-889-8831 and mention the code 1stContact for more details.
Client Example: (hired PromoteMed in 2014)