Alma Harmony Laser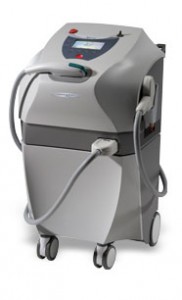 With the capability to perform more than 60 clinical and aesthetic applications, the Alma Harmony XL Laser System is perhaps the most versatile on the market today. And when you consider the huge number of treatments this model offers, you'll find that it is also one of the most economical to own.
The Alma Harmony laser system can handle just about any application, from all kinds of skin treatments to procedures like hair removal and dermal heating. This model produces results with virtually pain-free operation and requires almost no downtime between treatments. And because it can easily be moved from room to room, you can quickly switch from a tattoo removal treatment to a skin rejuvenation procedure. That means more revenue and more treatment options that your business can offer. UsedCosmetic.com has the lowest prices on pre-owned Alma Harmony equipment.
Detailed Product Description
The Alma Harmony Laser has the following features:
Capable of more than 60 aesthetic/medical applications
IN-Motion technology
Expandable platform technology
High output energy
Dimensions: 15.7″ x 21.7″ x 48.5″
Weight: 133 pounds
Electrical: 100-120 VAC, 5 A, 50/60 Hz or 220-240 VAC, 2.5 A, 50/60 Hz
Alma Harmony Laser System Applications:
Skin rejuvenation
Skin tightening
Acne treatments
Tattoo removal
Leg veins
Facial veins
Laser hair removal
Vascular pigment lesion
Wrinkle reduction
Fractional
Dermal heating
When it comes to buying used cosmetic laser equipment, most companies are basically selling the same models. So the difference comes down to price and customer satisfaction. That's why UsedCosmetic.com stands out – because we offer a complete 100% satisfaction guarantee and the lowest prices on all kinds of cosmetic laser equipment.
If you are looking for the best price on a refurbished Alma Harmony system, just fill out the contact form below and we'll respond to your request quickly. We can also provide the lowest prices on accessories and hand pieces for the Alma Harmony cosmetic laser system.